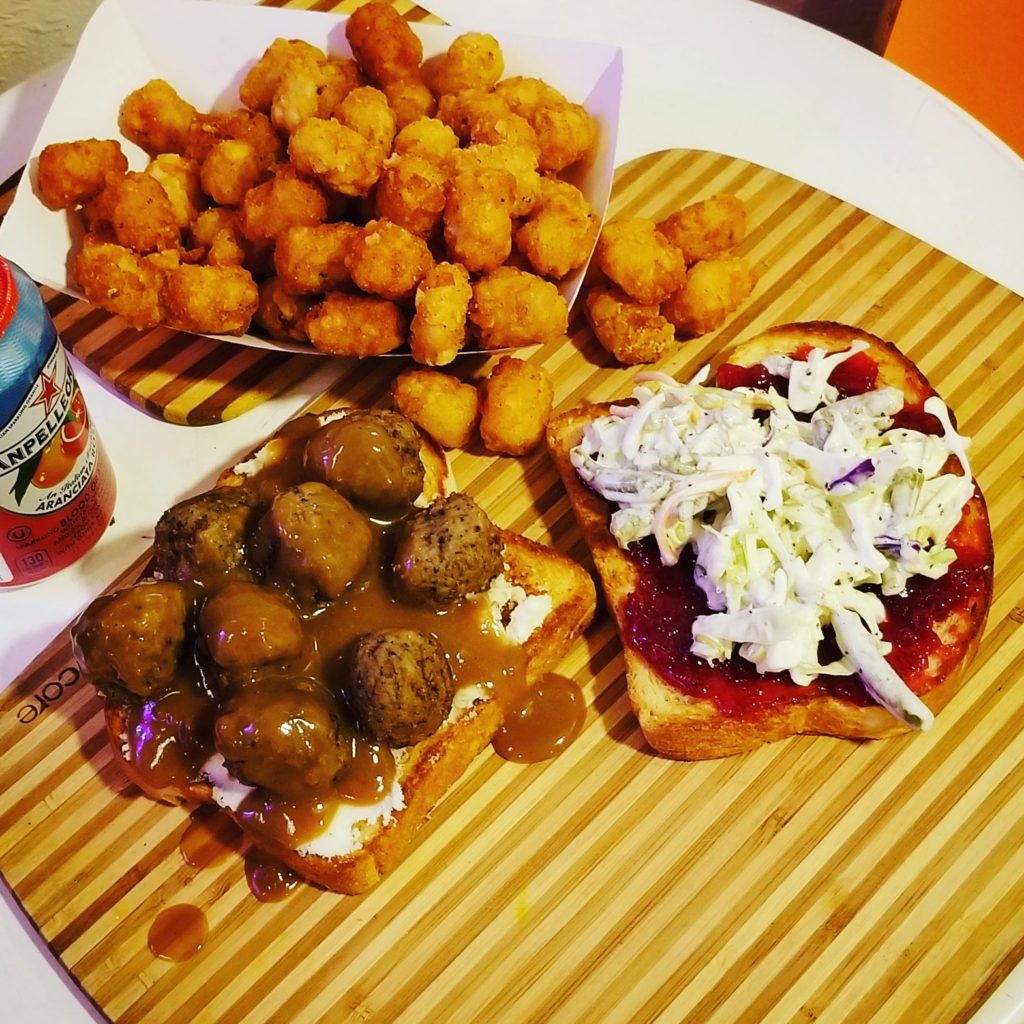 A peanut butter and jelly sandwich is anything but simple at Timmy's Brown Bag sandwich shop in Placerville, CA. That's because Timothy Swischuck, owner and mastermind behind the shop, is a former professor of architecture.
Swischuck takes creating something – be it a building or a sandwich – seriously. He taught at the university level for 16 years, journeying from Texas A&M to Oregon, Syracuse, and finally, California College of the Arts.
Food, however, was always a passion.
"Whenever we were teaching architecture, you would look around culturally, all over the world, to how form took place," he explained. "You're looking at art. You're looking at craft. You're looking at food. You're looking at all of it."
Swischuck was exposed to a variety of multicultural foods while working at The Getty Museum in Los Angeles. He enjoyed teaching but ultimately left the profession and attended California Culinary Academy. The fundamentals there were French, but he was taught the cuisine of several nationalities. Once he completed the academy, he took a job in Napa. Seven years later he decided to start his own restaurant. That was in 2016 and he hasn't looked back.
"When I was teaching, one of the best basic fundamental projects you could teach was just do a house; don't do a hospital, don't do a museum, just do a house, because it's wide open," he said. "So, when I was looking to do something on my own, I thought a basic fundamental thing was going to be a sandwich."
And not just any kind of sandwich, but unique, flavorful, decadent, extravagant works of art that excite the eyes and salivary glands. Case in point: His version of PB & J features super crunchy honey roasted coconut peanut butter, homemade apple butter jelly, fresh apple and spun apple on sweet pan de mie. And that's just the beginning.
The ham sandwich on "Timmy's OG Weekly Super Special Selection of Awesome Funky Sandwiches!!!" menu is the figurative equivalent of Miss Piggy at New York Fashion Week. The premium cut of pork is dressed with homemade apple butter, extra sharp cheddar, fresh apples, beet horseradish slaw and whole grain honey mustard on ciabatta.
Timmy's even makes fried baloney high fashion. Its Stolichnaya mortadella is topped with Havarti, smashed up Cerignola green olives and honey walnut aioli on Texas toast brioche.
Here's another for your tastebud runway – think the egg salad wears Prada! – deviled chicken and duck egg salad, bacon red onion vinaigrette, microgreens, bread & butter pickles and V8 mayo, also on Texas toast brioche.
Other Timmy's combinations incorporate peanut brittle, boba bubbles, carbonated candy, crinkled french fries, pork rinds, candied orange peel and mashed potatoes.
If you haven't started salivating yet (or scrolled through Timmy's Instagram), you'll soon realize a sandwich just isn't a sandwich when it comes from this sandwich shop: it's an experience. And there are more than 25 varieties to choose from.
With sandwiches, Swischuck realized he didn't have to limit himself. "If I went grocery shopping at the Indian market and came across a crunchy snack and I wanted to put those crunchy snacks on one of my sandwiches, I can do that."
Swischuck took comfort incorporating everything he'd learned and experienced along the way. "I didn't have to worry about if this was an Italian restaurant or French restaurant," he said. "In my sandwiches I could do all of them."