Thanks to funky packaging and bold flavors, Freak Flag Organics pestos and bone broths stand out on supermarket shelves — plus, there's that unusual brand name.
For Freak Flag Organics founder and CEO Fred Haberman, the term has a positive connotation. "I define 'freak' as one who emits positivity through self expression," he explained. "It's about being yourself, it's about celebrating individuality. Each day, if you're fortunate, you have the opportunity to do something creative with individual self expression in the kitchen. We try to make it as easy as possible for people to do that, and we hope that extends throughout their lives."
Minneapolis-based Haberman is a prolific entrepreneur, founding businesses including Haberman (a marketing agency that has worked with companies including Annies and Organic Valley), the U.S. Pond Hockey Championships and Urban Organics, an aquaponic facility that raised tilapia and organic greens in a closed loop system. Freak Flag Organics combines Haberman's passion for the organic movement with a desire to inspire people to be themselves.
Current products include vegan pestos and protein-rich bone broths. Haberman notes that the products are distinctive due to their unique flavor profiles, like the carrot pesto and the chicken tortilla bone broth. In addition, it's unusual to find vegan pesto, since traditionally it includes parmesan cheese.
The products are enjoyable as-is and can also be used as a base for dishes like pizza topped with kale pesto or a Thai-inspired soup made with coconut chicken bone broth.
Currently, Freak Flag products are available at Whole Foods and Sprouts, and, in the Twin Cities area, at local chain Lunds & Byerlys and co-ops. Customers can also purchase products online at Amazon and the Freak Flags Organics website.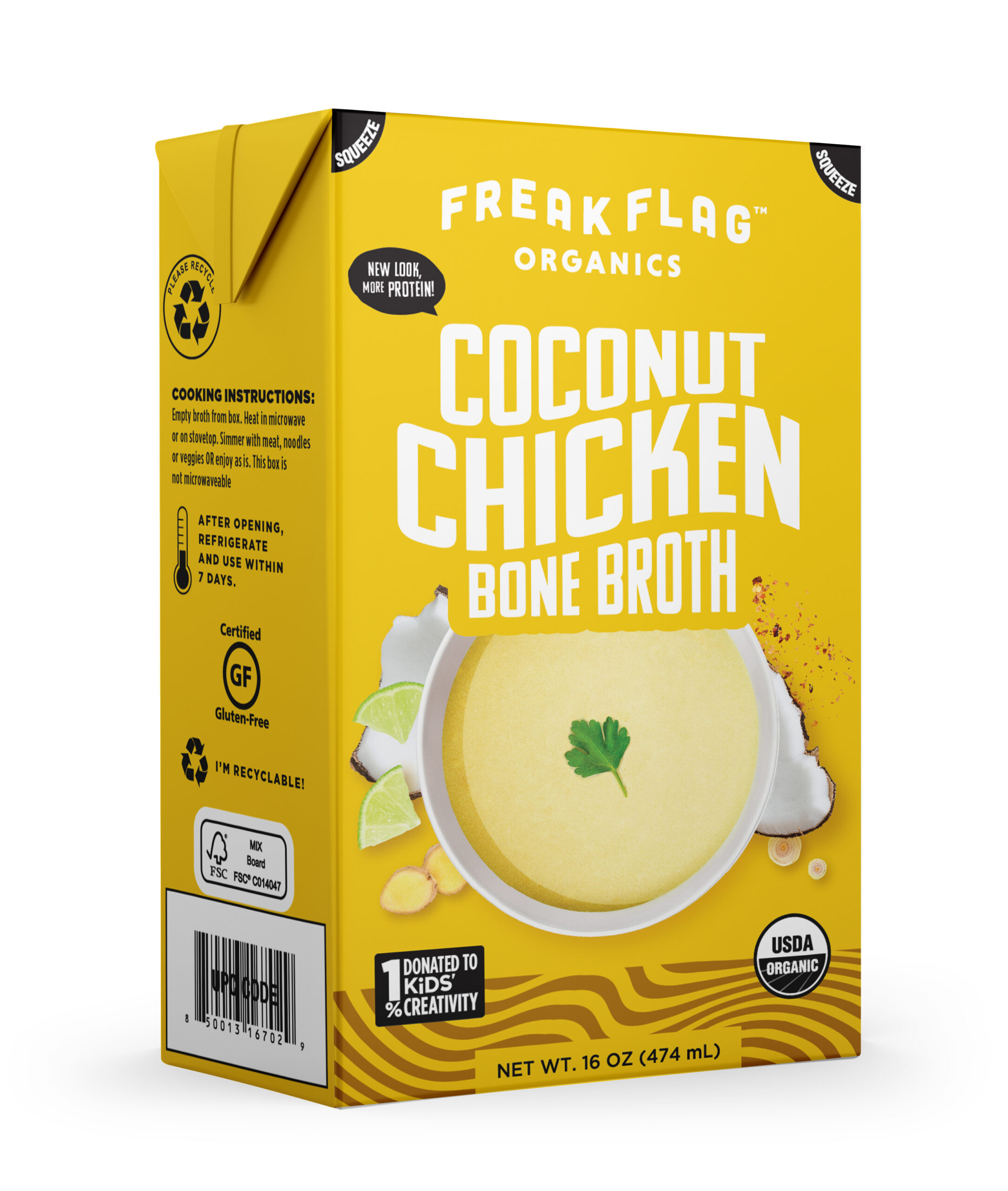 Looking to the future, Haberman hopes to add additional flavors of pesto and bone broth, such as a chicken-based pho. Another potential opportunity is expanding into related products like sauces.
"We just want to continue to get creative and inspire folks to have fun and play in the kitchen," he said. "If people are fortunate to be able to cook, I hope Freak Flag inspires them to eat great food."